Watch
SIMULACRUM TEASER An audiovisual interactive performance which uses contemporary mediums as gnostic tools in the exploration of ancient shamanic rituals. The body's movement interacts with the visuals, using cutting edge projection mapping techniques in real time. A Kinetic sensor is used to generate the images that are mapped onto the performer's body and the scenery. By Mimetikxs and...
Watch
Video of my performance at Unorthobox Art Event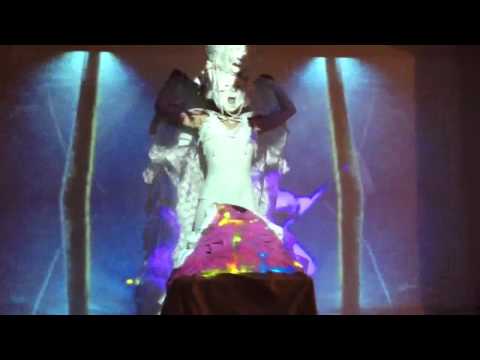 "There's only one corner of the universe you can be certain of improving, and..."
" Evolving technology is about to reunite humanity with the natural world"..."
New Exhibition this Thursday at Resistance Gallery →
New art page at Deviantart, follow me there too →
Follow my design work KIMATICA at Behance Network →
Watch
Video Installation "Virtual or Reality" Exhibited at Modern Panic 2011
4 tags
3 tags
Watch
Video of my performance "Rito de Paso" at Modern Panic Exhibition 2011 Filmed by Pilar Seijo and edited by me
6 tags
5 tags
6 tags
5 tags
3 tags
6 tags
2 tags
4 tags
Watch
"Recreation" Video installation that think over the limits of human physical evolution through the pain, making a parallelism with the Christian crucifixion and all the myths that surround it. Screenings: ArtTechMedia International Festival, Festival Enter Space Spain, Panic Exhibition London, Berlin Polymorphoenix Transformance-festival, Noli London Gallery, London Gallery...
2 tags
4 tags
4 tags